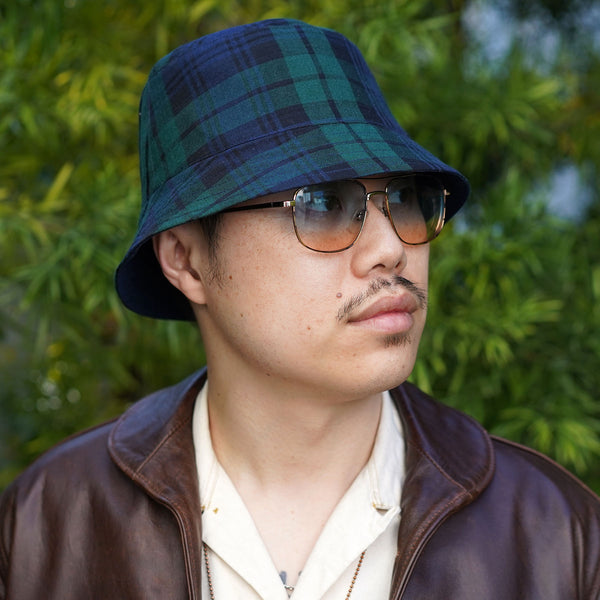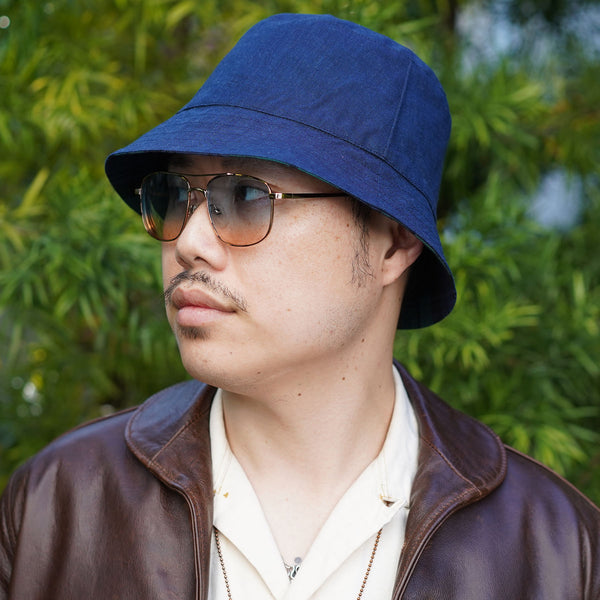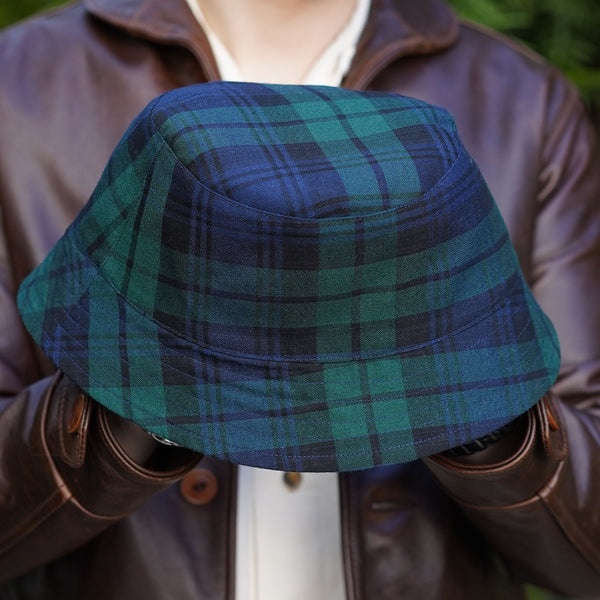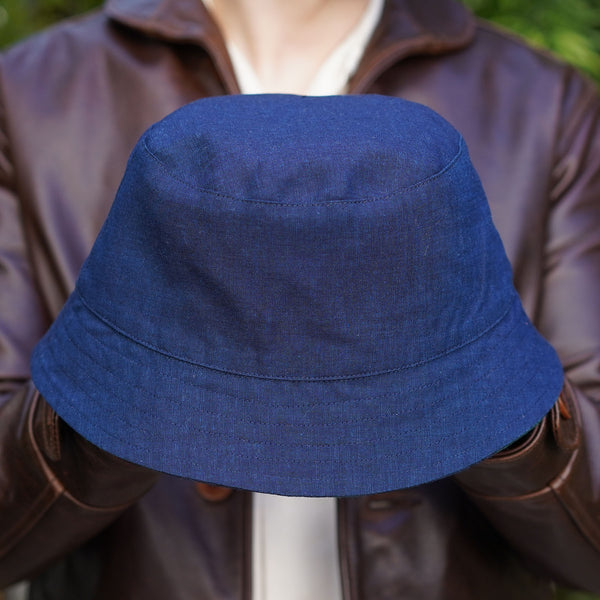 Joyride Reversible Bucket Hat in E. Thomas Black Watch Plaid Wool/Orta Anadolu Deep Indigo Chambray
Introducing the Reversible Suiting Wool Bucket Hat Collection from Joyride Headwear by Plinth & Scratch.
These specialty wool suitings were ends rolls of fabric purchased from our friends at Epaulet a menswear company known for custom suiting, shirting, jackets, etc. Utilizing these end rolls were a great way to use up left over yardage thats usually piling up due to being too narrow or short to make most garments. So in a more eco-conscious effort we're making beautiful one of a kind bucket hats in limited quantities from the most luxurious fabrics in the world and saving fabric waste. 
And in an effort to support and grow our domestic production line the bucket hats will be proudly crafted by our factory in South Central Los Angeles, CA. All of our bucket hats are fully reversible and were designed to have a patterned and complimentary solid side to give the wearer a multitude of styling options.
E. Thomas Black Watch Wool/Orta Anadolu Deep Indigo Chambray Bucket Hat
Hailing from Brusimpiano, Italy we have a gorgeous light weight Summer tropical Black Watch Plaid wool from E. Thomas backed with a 5oz Turkish Deep Indigo Chambray from Orta Anadolu mills. E. Thomas mill's has been known for their super fine top quality wools, silks, and cashmere blends for mens wear since 1922. While
Orta Anadolu is a sustainable and artisan quality denim mill since 1985. 
This is the only not 100% wool bucket hat because the indigo chambray just complimented the blues hues in the black-watch plaid so effortlessly. So if you want a lightweight Spring hat that rides perfectly into Summertime, this is it. 
Hat's fit size 62cm or US 7 3/4. Circumference is approximately 24". They fit a little bit bigger than our leopard bucket hat but if can wear that one this should fit.
A good way to measure if it'll fit your head is by using a measuring tape and measuring around your head just above your ears. The measuring tape should fit a little loose around your head, not skin tight. (There's also hat sizers too if you want a closer fit. Not included)
100% Wool (Plaid Side)
100% Cotton (Denim Side)
One Size Fits Most
Made in Los Angeles, CA
---